KEEPING UP

---

Goal! About insurance for international sporting events
Back in 2014 more than a billion people, a seventh of the entire planet's population, watched the FIFA World Cup. In 2018 more than a billion of us tuned in once again to enjoy the excitement, this time in Russia. Football is big money. International sporting events of all kinds represent big money, and really big losses can be made if things go wrong.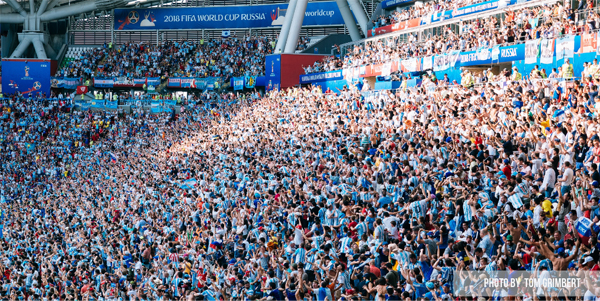 Football supporters at Kazan Arena, Russia
The World Cup delivers massive earnings... and it also costs a fortune!
The 2014 Brazil world cup was estimated to boost the world's economies by as much as $14 billion. The 2010 South Africa World Cup was estimated at $5 billion and Germany 2006 at $12 billion. The overall cost of Russia hosting the world cup was reported to be an awe-inspiring $14.2 billion, the most expensive World Cup ever. The prize money alone came to $400 million.
No wonder sporting event insurance is vital at times like this. In fact, as any seasoned insurance intermediary will tell you, without insurance there couldn't be a world cup. Or an Olympics, for that matter. It wouldn't be possible, simply because nobody would be willing to take the risk – or risks, actually. There are many.
FIFA's huge insurance bill
FIFA paid an impressive $134 million in insurance to cover the potential for injured players alone. But that's just the tip of the iceberg. Staging an event like that is a huge risk for the host country and organisers. Russia is rumoured to have shelled out around $12 billion even before building the new stadia and infrastructure that was needed. Then there's the money to be made from advertising, broadcasting rights and sponsorship. What happens if that goes wrong in some way, and sponsors demand their money back?
If a risk was insurable, you can bet your bottom dollar it was insured. So what, exactly, was covered? For a start there are natural catastrophes, something that climate change is making more frequent and less predictable. There's the failure of infrastructure, for example a crucial bridge breaking or a train line being damaged. There are potential terrorist attacks to take into account. No wonder FIFA and Russia itself both bought insurance against the risk of games being abandoned, venues changing and even the entire tournament being cancelled.
It might seem an unlikely risk, but who can tell what the future holds?
Some of the risks covered with insurance might seem particularly unlikely. Who could have predicted the foot-and-mouth disease that postponed a bunch of Six Nations rugby matches in 2001? Or the earthquake that flattened Christchurch, New Zealand, and meant changing the venues for eight Rugby World Cup matches later that year? People who'd bought tickets in both cases were offered a choice of a refund or tickets for the replacement venues, and contingency insurance protected the finances of those involved in the organisation of the tournaments.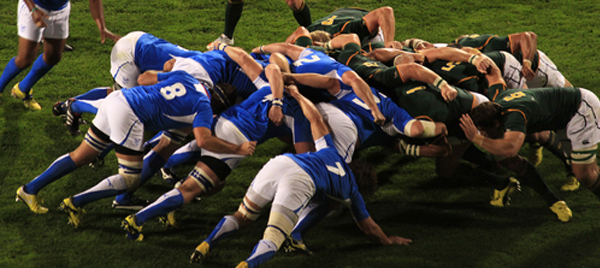 Rugby World Cup 2011 match between South Africa and Namibia
The list of organisations and individuals buying insurances for big sporting events goes on. Anyone visiting Russia to watch the football live would have needed personal travel insurance to protect them against the cost of potential medical treatment. Then there are the TV, radio and online channels that covered the matches – what if there was a power cut? What if a game was delayed and the station's schedule was left without a game to cover? If something went badly wrong, sponsors would lose the exposure they were counting on. Travel agents would lose money, airlines would see drops in expected profits, and the thousands of retailers who sold World Cup merchandise would see their predicted revenues plummet.
Contingency / event cancellation cover
Transmission failure / interruption cover
Prize Indemnity cover
Over-redemption (promotion risks)
General property and liability cover
'Significant or career ending injury' cover for players
Injury and health cover
Fleet and transport risks
Contracts bonus cover for the winners
Terrorism, hooliganism and cyber-terrorism cover
Everywhere you look, there are insurable risks. The stadia were insured. Lionel Messi's legs were covered for 750 million Euros, probably by Lloyd's of London. No wonder, in 2014, the total World Cup insurance bill came to a staggering $10.5 billion. And no wonder there aren't any numbers to be found yet for the total insurance cost of the 2018 tournament... they're probably still counting!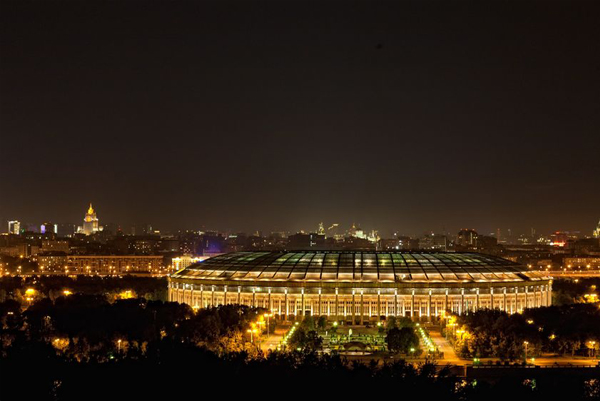 Luzhniki Stadium, the national stadium of Russia has a seating capacity of 81,000
Don't lose money on your sporting event, however large or small it is
Your event won't be anywhere near as big as the World Cup. But you'll still need insurances to protect your profits in case things go wrong. If you're arranging an event of any kind, let us know and we'll make sure you are properly protected from start to finish.