KEEPING UP

---

About California's wildfires - And how it could easily happen in Asia

Brush fires in the forest
It was all over the news for weeks. Northern California's 2018 wildfire season has been the most destructive since records began. 7,579 fires burned 1,667,855 acres of land to a crisp, causing over $2.975 billion in damage, including $1.366 billion spent stopping the fires spreading. One fire, called the Ranch Fire, even beat the previous record holder, the terrifyingly large Santiago Canyon Fire of 1889.
August 2018 saw a national disaster declared in Northern California, but during November 2018 strong winds set everything off yet again. This new crop of wildfires killed at least 83 people and destroyed more than 10,000 buildings and other structures, making it the state's deadliest, most destructive wildfire... ever.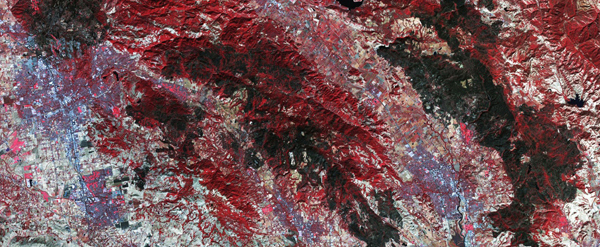 Fires as seen in NASA satellite image
Why natural wildfires are a good thing
Wildfires can be a natural phenomenon. They're important because they remove undergrowth, brush, and ground litter from woods and forests, depriving bigger, human-created wildfires of fuel. They add nutrients to the soil by burning dead and decaying matter. They let the sunlight in and reduce competition for food. Some plants even thrive on being burned every year. Some are actually fire dependent and need a fire every few years to survive. Others need heat to release their seeds.

When the low-intensity flames of a natural fire clear brush from the forest floor, they prevent large damaging wildfires getting out of control. Under these ideal natural conditions, grasses and vegetation are burned but trees aren't badly damaged. Land cleared by natural fires offers more space for forest animals, birds, grasses and shrubs. When dense shrubbery is cleared by natural fire, there's more water for the trees, and fire kills many of the diseases and insects that prey on trees.

Global warming means these fires aren't wholly natural, low-intensity events any more. They're bigger than usual thanks to human activities, they're happening more and more frequently, and they're much more destructive than their natural cousins.
The risk of wildfires elsewhere in the world
As reported by the Insurance Journal website extreme weather in northern Europe and parts of Asia is becoming more common too, and that could mean prolonged heatwaves and forest fires in other places. Japan has regularly seen temperatures as high as 35C and Kumagaya, near Tokyo, experienced record temperatures of 41.1 C this summer. Siberia saw a massive wave of wildfires in the taiga forests thanks to unusually hot, dry weather, destroying more than 38,000 square miles of land. By May 2018 they were seeing more fires a month in Amur Oblast than any time since 2008. South Korea saw record breaking temperatures of 35 C this summer, and a heatwave plus high humidity killed dozens of people in Quebec. Australia is seeing more runaway wildfires than ever. In fact it looks like the climate is warming so fast in some places that every forest or wood, anywhere in the world, could eventually be at risk from wildfires.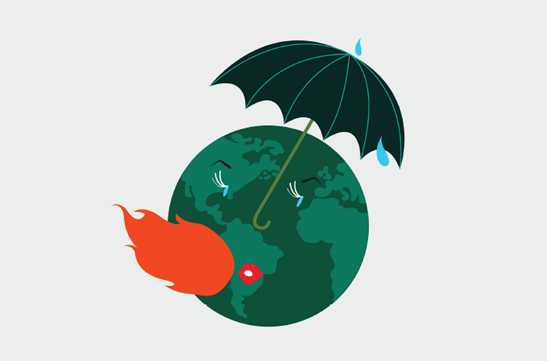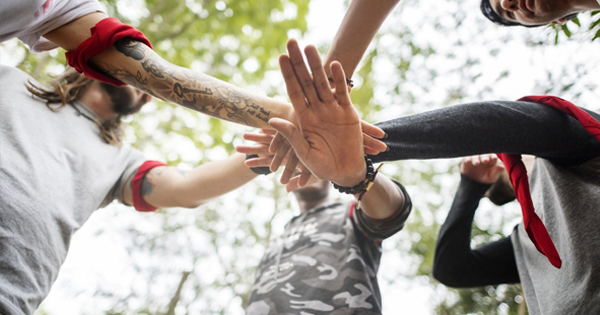 The role of climate change
Recent research on wildfires in California says the state will see more wildfires thanks to climate change, and dead trees have been named a 'direct contributor' to the 2018 California wildfires. In December 2017 California had 129 million dead trees, a record in itself. Experts say the wildfire season in California will continue to get worse because of increasing temperatures, dryness, and more trees dying off. The drier than landscape, the more extra fuel it creates, and the greater the number and severity of wildfires, which will both burn for longer and burn even stronger.
Insurance and wildfires
Thankfully most insurance policies, both domestic and commercial, cover fire as one of the main perils, as a matter of course. On the downside, if global warming keeps increasing and the risk of wildfires increases, underwriters might eventually have to charge more for fire cover.
Source:
https://www.insurancejournal.com/news/international/2018/07/26/496086.htm