KEEPING UP

---

GRILLING, BBQS AND SOCIAL HOST INSURANCE – WHAT YOU NEED TO KNOW

If you're holding a BBQ, cook-out or alfresco party, this means there will be lots of grilling, hosting your friends, family and even colleagues. Are there insurance implications? The answer is yes, and Grilling Safety Insurance and Social Host Liability policies are available in some countries.

All you need to do is read the story of the two Italian men who were fined twenty seven million Euros for lighting a barbecue on Lake Como's shores and causing a huge wildfire, and you can see why it matters. If you're hosting a social event or inviting people around for a BBQ and grill, bad things can happen... and bad things tend to cost a lot of money to put right. Here's what you need to know.
GRILLING SAFETY AND
INSURANCE

Millions of us safely enjoy outdoor barbecues and tasty home-cooked food. But accidents happen, and they can be expensive. The first thing you need to do is make sure your grill is in good condition, properly maintained and safe to use. The second thing to do is buy yourself some insurance in case things go wrong.

In the USA alone, around 5,700 grill fires take place in people's homes every year, costing an annual average of $37 million in damage, 100 injuries and 10 deaths. And every year there are thousands of cases of people being burned by their barbecues and grills.

It's good to know that your homeowners insurance policy should give you financial protection, since fire is covered. You can claim for damage to the house itself plus personal possessions and insured structures like sheds. The liability element of the policy covers injuries to guests. But the best way to handle the risk is to take steps to stay safe around fire in the first place.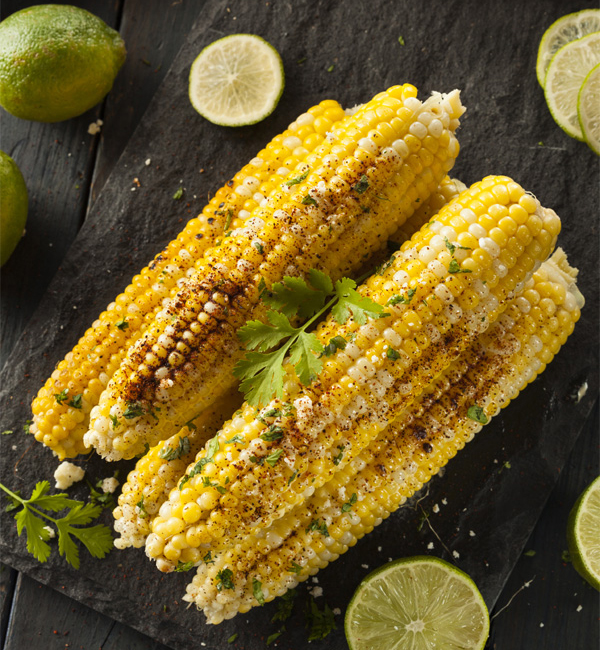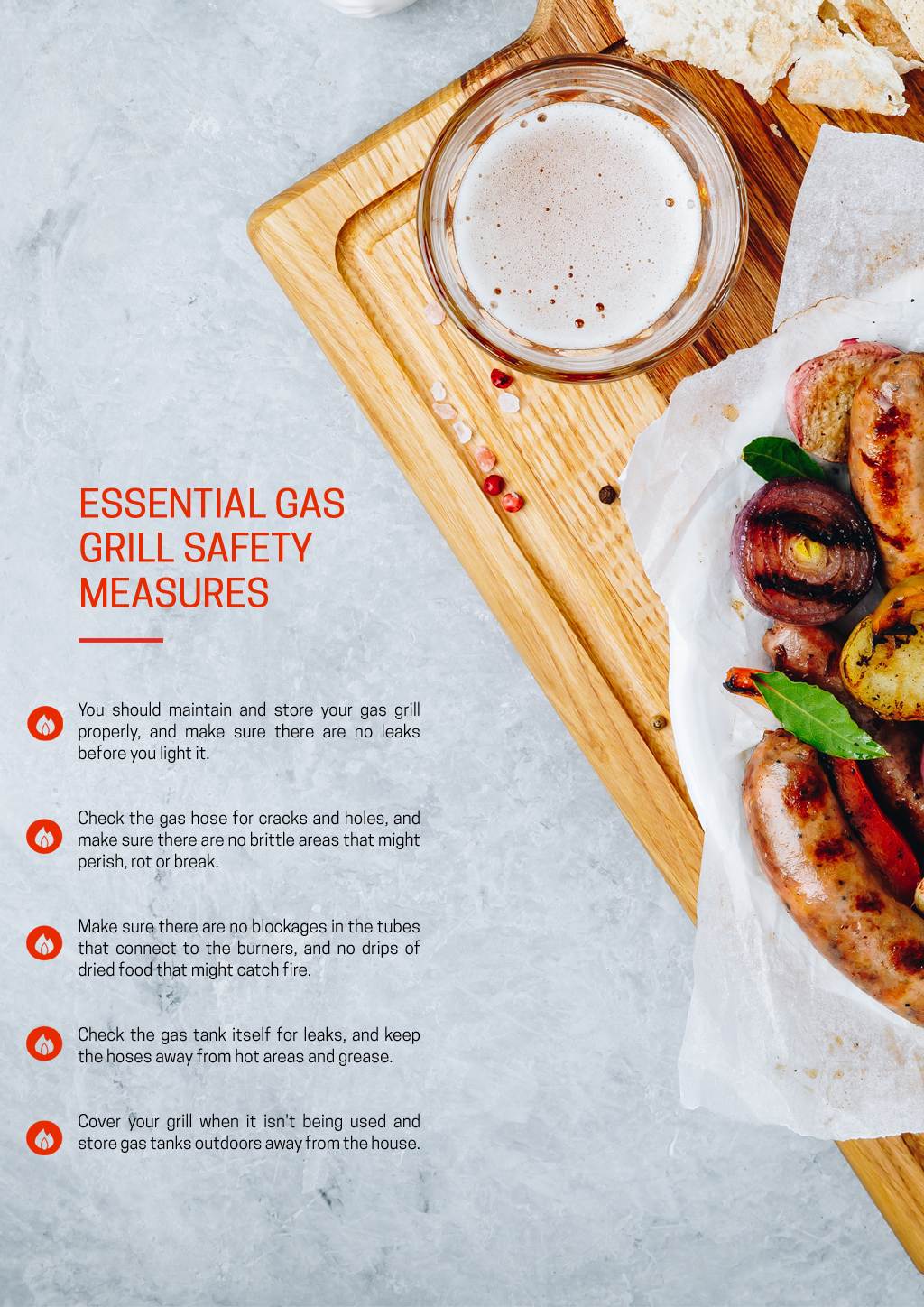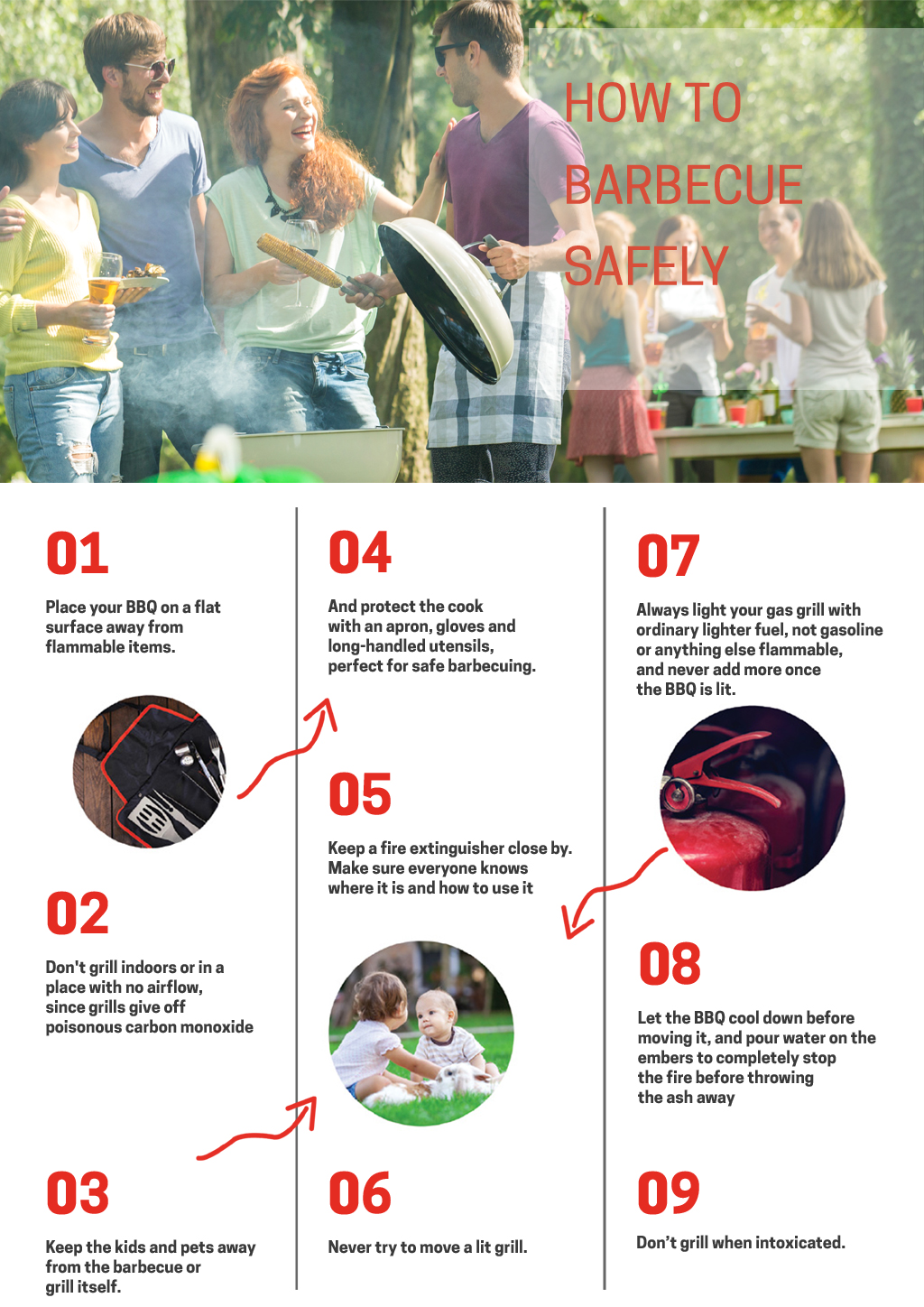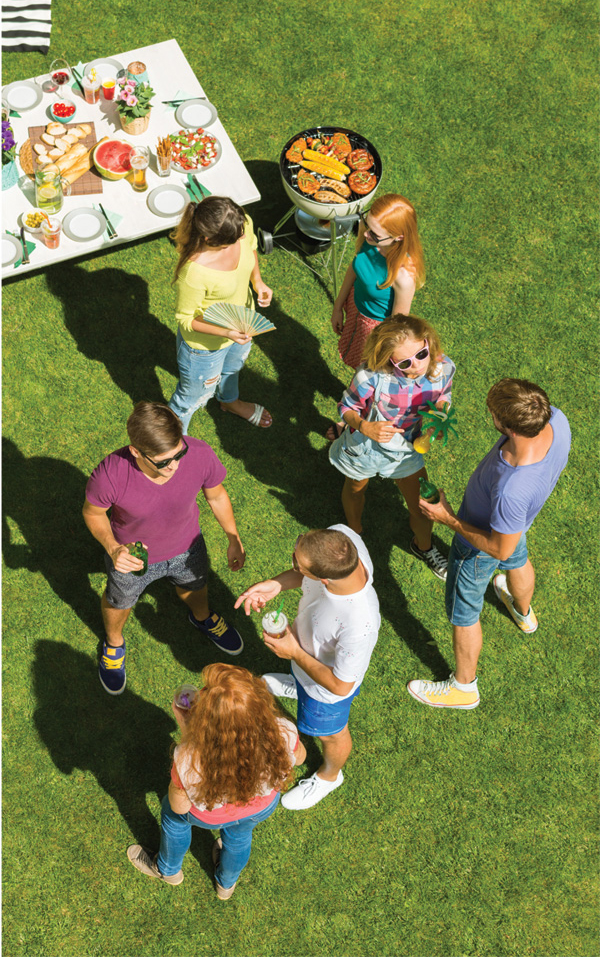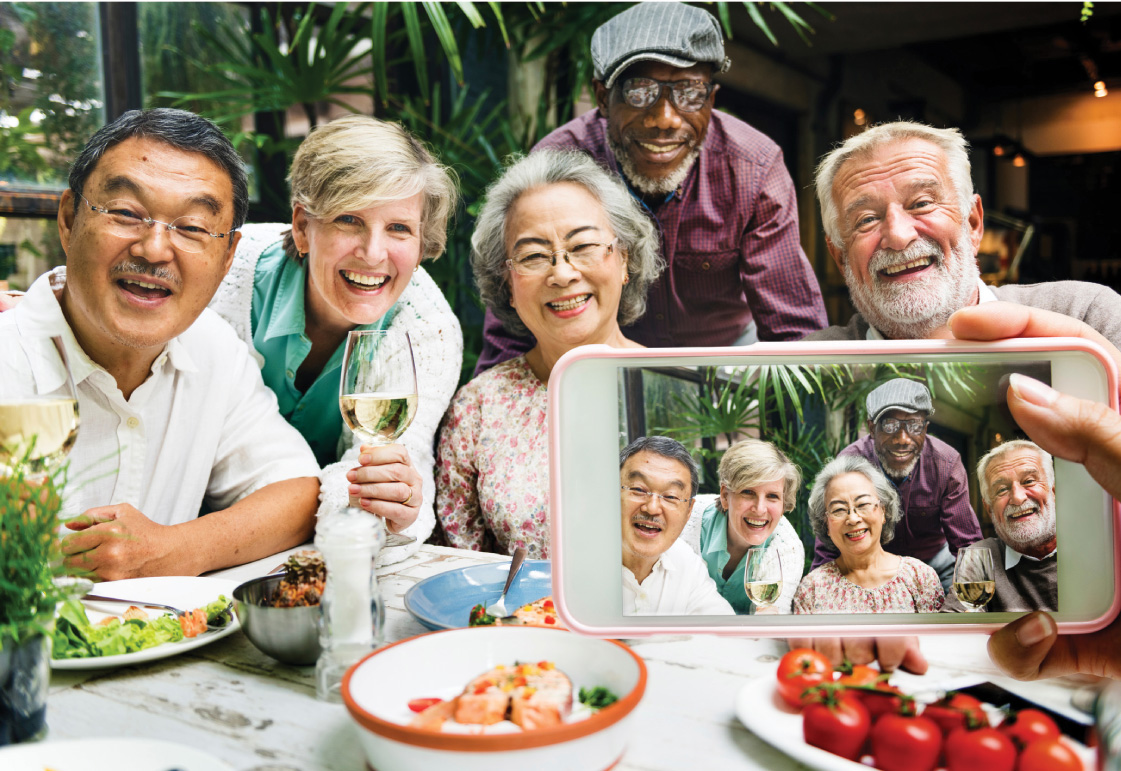 WHAT TO DO IF THERE'S AN ACCIDENT

If there's a fire, call the fire brigade – don't try to put it out yourself. Run cool water over minor burns, but don't bandage them. Never put butter or salve on burns, it just makes them worse. If it's serious, call an ambulance or take the victim to the emergency room. Once everyone is OK, note down the damage to your property and contact your insurance intermediary for professional help making a claim.

So far, so good. But what about alcohol? What if someone at your party drinks so much they make themselves ill, injure themselves or someone else, or decide it's a good idea to drive home and crash their car?
SOCIAL HOST LIABILITY
Social host liability is the legal term for the criminal and civil responsibility you face when you give alcohol to a guest. If you're serving alcohol, it makes sense to limit your liquor liability with an insurance policy.

In the USA the law usually offers an injured person, for example the victim of a drunk driver, a way to sue the person who served the alcohol in the first place. The host isn't liable for injuries sustained by a drunken guest simply because the guest themselves is legally liable for their own negligence. But the host can be held responsible for harm to third parties, and that includes injured passengers of the drunken guest.



Social host liability insurance fills the gap left by homeowners insurance, which only provides limited liquor liability coverage from $100,000 to $300,000. An insurance professional should be able to figure out how much cover you need, based on the typical social scene at your place, and explain any exclusions, special conditions or limitations to the cover.

Having the cover means you're automatically more aware of the damage alcohol can cause, which means you can also take steps to minimise the risks. Because each country has its own rules and laws around alcohol, it's important to know exactly how the law applies to you, including the laws around drinking and young people.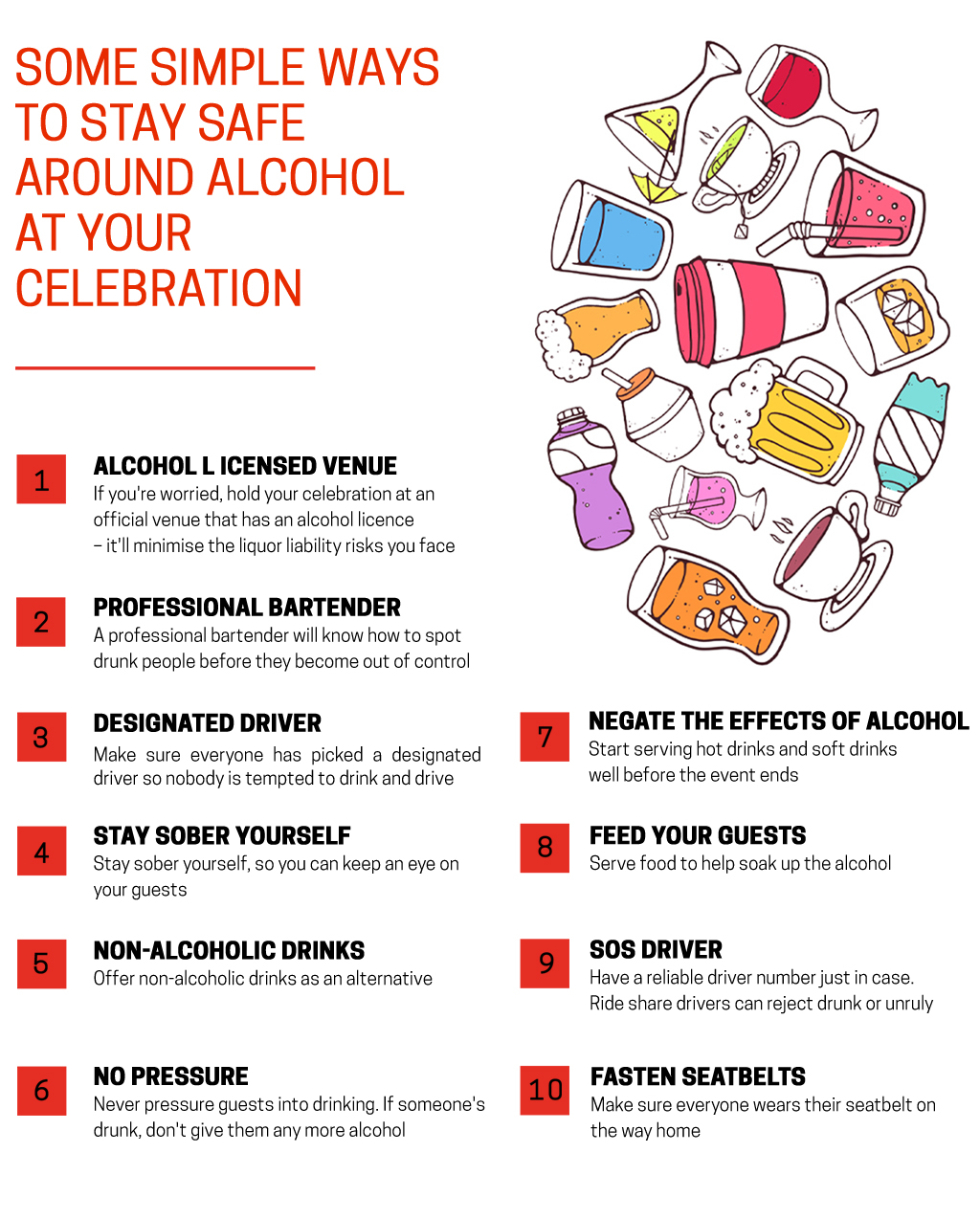 DO ALL THIS AND YOU'LL BE LESS AT RISK

Take note of all our tips and you'll be able to stay safe from the risks of being a social host. Then cover your finances with a good insurance policy for belt-and-braces security, relax, and enjoy the party!