KEEPING UP

---

THE RISKS BEHIND RIDE SHARING – AND 34 TIPS TO KEEP TEENS SAFE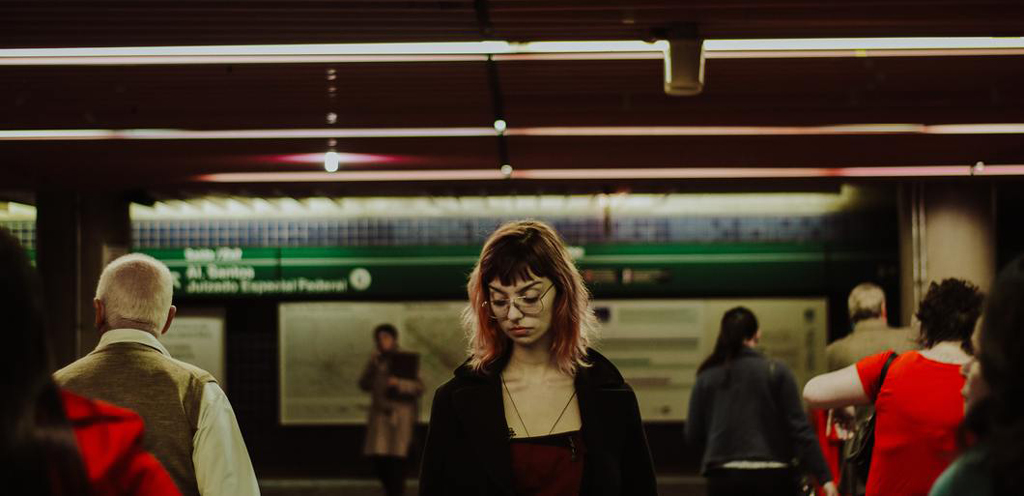 As an adult you know exactly how dangerous the roads are and how risky cars are, more than a ton of metal and plastic travelling at high speed. Modern vehicles are a lot safer than they used to be, with essential safety measures built in as standard, but the roads are still very dangerous places. A driver can drive as well and safely as possible, but other drivers are not always quite so careful. There's such a lot to look out for, and so many distractions, especially for teen drivers. So it's good to know that ride share is the transport of choice for many of today's teens.
Every generation has its own way of getting from A to B. In the 1970s young people hitch-hiked. Today's millennials love ride share, and the trend is so strong that the millennial generation is sometimes called the Ride Share Generation. While it's safer in many ways, with plenty of young people rejecting driving lessons altogether, today's fast-growing trend for ride sharing comes with risks of its own. If your teen is into ride share, here's some essential insight into the trend plus some useful tips about teen ride share safety
"
"Today's millennials love
ride share, and the trend
is so strong that the
millennial generation is
sometimes called the Ride
Share Generation."

MILLENNIALS AND RIDE SHARE – WHY'S IT SO POPULAR?
The Grab app serves 168 cities across eight nations and is very popular in Asia. It joins up taxis and private hire cars with nearby customers using a clever location-sharing system. Grab is so popular that they have more taxis available in Singapore than any other app. But let's take Lyft as an example, simply because they've released a useful Economic Impact report for 2019.
Lyft is a Grab-like ride-hailing business in the USA. Launched in 2012, it was designed to provide people with short rides in cities. It also has a secondary long-term goal, to provide a practical alternative to owning a car, putting people first and cars second in a climate change-affected world where we all need to think twice before driving.
The 2019 Economic Impact Report from Lyft provides useful insight into teen ride shares. It says ride-sharing makes it easier for millennials to be social. Nearly half of riders are more likely to explore their city when there's ride share available. It's easy and convenient to get a Lyft via your smartphone, by a simple push of a button. Ride share lets teens make last-minute decisions. With ride sharing you can get from A to B quickly and efficiently, there's no stress around car parking or drink driving, and millennials – who don't tend to carry cash – can pay on their phones. Because payment information is stored in the Lyft app, it removes cash from the equation.
The report also reveals how millennials are less likely to want to buy a car than previous generations. When ride share is so easy, why should they buy a car? It makes financial sense when your funds are limited. And it's also a 'green' thing, a climate change thing. Young consumers are a lot more likely to think about a product's long term sustainability and environmental responsibility before buying.
"
"The 2019 Economic Impact
Report from Lyft says
ride-sharing makes it
easier for millennials to socialise"
RIDE SHARE AND INSURANCE – ARE THE RIDES PROPERLY INSURED?
The insurance industry has stepped in with products to help drivers registered with apps like Lyft, Grab and Uber. Ride share insurance is designed for people who drive for a ride-sharing company, created specially to close the gap between personal car insurance and the limited commercial policy offered by the ride-share company. Most personal car insurance policies don't cover commercial activity, including waiting for someone, picking them up and transporting them.

At the same time full commercial insurance might be too expensive for drivers, and might also be too comprehensive for the relatively simple job they need to do. It's important to use an official ride share app, since an independent ride share driver not registered with an app might not have the right insurance.

If your teen is enjoying ride share, either with their friends or alone, here are our tips for staying safe whatever ride share app they choose.
34 ESSENTIAL TEEN RIDE SHARE SAFETY TIPS
Make your teen aware of the dangers of getting into a car with a stranger on their own – and keep reminding them so they don't forget!
Before choosing a ride share app, check that the drivers have completed criminal background screening before they can accept rides
Avoid thieves and pickpockets. Wait indoors for the car to arrive. Don't stand on the pavement with your phone in your hand
Choose a pickup spot where your driver can easily pull over, not in a bus stop, any other non-stopping zone or a dangerous place
Ask the driver to confirm your name so you know for sure he's your ride
Check the mode of payment before you get in the car and confirm the fare verbally before you set off
Avoid confusion - don't make last minute changes to your destination
Treat the driver with respect and consideration
If you're alone sit in the back seat, not the front
Check the driver's ID matches the photo registered in the app before you get in the car
Check the car's number plate matches the one in the app
Your driver will take the shortest route for fixed fare rides, recommended by their GPS. Don't suggest a longer route unless you are prepared to pay extra, and do it at the start rather than half way through the ride
Check you have all your belongings with you when you leave the car. And make sure you haven't left anything behind. Like your phone. Or your bubble tea?
Rate your driver afterwards. It helps the service improve, for example by removing bad drivers
Always wear a seat belt, front and back, even for short trips
Don't ask your driver to squeeze more people into the car than the car is designed for – it's dangerous For big groups, request a Lyft XL
Never mess around in a car. Driving is a serious business, so stay quiet and respectful while the driver does their job
Keep your personal information to yourself, like you would in any public place
If you feel uneasy for any reason, it's good to trust your own instincts
Tell someone at home where you are going and when you'll be home
Check your ride share app's safety features, which can include emergency assistance, phone number anonymisation, 24/7 customer support, a Safety Centre, GPS Tracking, speed limit alerts and driver profiles
Never accept a lift from a person who isn't registered on a drive share app
Know your surroundings – If you're in an unfamiliar city or area, track your route on a map app to make sure the driver is going in the right direction. Open up your own maps tool, enter your destination and follow along, noting any suspicious changes in the route
Avoid calling rideshares when you're alone at night. If you are going to be picked up from a bar or restaurant, always share your trip with other people so they can track your ride. The person you share with will be sent a notification to their phone and follow you via GPS. With Uber all you do is press 'share my ETA' and with Lyft you simply use 'send ETA'
Travel in groups - There's always safety in numbers. Whenever possible, ride with friends or family members to your destination. If you are travelling alone and feel uncomfortable, call a friend or family member and let them know where you are going and what time you expect to arrive.
If you feel uncomfortable, stop the ride. You are allowed to end your ride any time you like. Just ask the driver to stop and let you out. Remember the driver's ride history doesn't reveal your address or contact information.
Exit the car at the curb side, not into the road
Check for vehicles, scooters, bikes, and people before you get out, so you don't cause an accident
If you think you might be in trouble, call the police emergency number on your mobile and if you can, get out of the car and away from it. Find other people or an open business where you'll be safe. If you need to make people take notice, shout or make a noise
If a crime occurs, always report it to the police
Pre-programme emergency and non-emergency phone numbers into your mobile so they're there if you need them
Uber has recently added some additional safety features to their app. The panic button, which you can press any time during the ride, connects you to the police emergency number. When you do so the app automatically sends your location to the police
If your teen uses a ride share service, discuss safety measures openly with them as a family to make sure they know exactly what to do to stay safe. If, for example, your teen feels their driver is driving dangerously, it can be hard to speak up. It's a parent's role to make sure teens are confident to say so if they feel their safety is at risk
The authorities in South Carolina, USA, have confirmed that activated child safety locks probably stopped the murdered woman Samantha Josephson from escaping a car she mistakenly thought was her Uber. Did you know you can disable the child locks in a car? If not, find out how to do it and teach your teen
INSURANCE CHALLENGES WITHIN THE RIDE SHARE MARKET
Rapid cultural changes are a challenge for the insurance industry, and the adoption of ride share services has been unusually fast. You might ask why the sector hasn't simply created new products to fulfil demand, but it isn't that simple. There's legal uncertainty for a start, with significant questions outstanding around liability for accidents involving ride-share drivers.
There are questions around whether the higher standards of care that exist around taxis apply here. And there's also underwriting uncertainty, since there's very little data available for insurers to use to underwrite this new set of risks. There is regulatory uncertainty because it's often impossible to treat commercial risks as part of a personal policy.
Market uncertainty means it's very difficult to estimate or predict the future of the rise share market, how big it'll get, indeed whether it will even survive in the long term, either in its current form or in a new form we haven't seen yet. Right now insurers all over the world are looking into ways to fill the insurance gap that ride share falls into. We'll report back as soon as there's some clarity.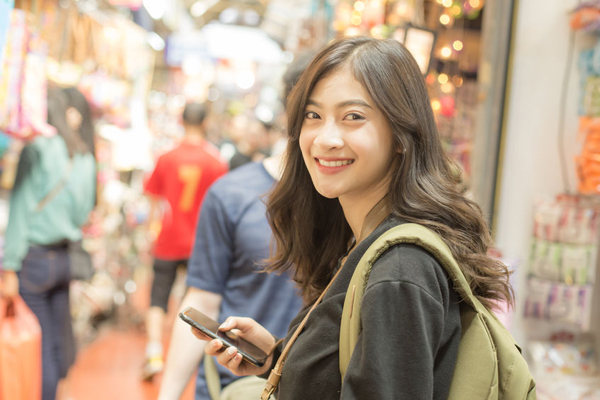 STAY SAFE, ENJOY LIFE
If your teen follows these tips, they should enjoy a safe, fun time ride-sharing with their friends. And that means, as a parent, you can relax!
Bibliography
Thanks to these sources for rideshare safety tips:
Thanks to Lyft's 2019 Economic Impact Report 2019 (
https://www.lyftimpact.com/stats/national
) for insight into teen ride share.
Thanks to Grab (
https://www.grab.com/sg/
) for insight into the Asia ride share market.